---
The custom steering wheel that oozes class!
---
AUTHOR MAY SUTHANA / PUBLISHED: NOV-05-2021
As you may have seen, custom steering wheels are a rave right now and EVERYONE and their cousin wants one. They are peppered all over social media these days and gaining popularity across the board. PimpMyEV is proud to be able to provide you with the opportunity to completely customize your carbon steering wheel (including yoke styles) to your hearts content.
We create every steering wheel with dedication, exquisite craftsmanship, with your desired end look always in mind. We don't create these in a hurry, we really take our time to ensure every seam, every angle and every color is perfect according to your spec.

Ordering with PimpMyEV is a walk in the park. We have made the whole process super simple and seamless for your benefit. Not only do you get a hand-built fully customized steering wheel, but you get a market beating price with the most customization options you will find anywhere on the internet!
Fully handmade to your specifications

Real dry carbon fiber in a choice of finishes

Large selection of shapes including the new Yoke styles for Model S, 3, X, Y

Nappa leather grips and Alcantara options

Carbon fiber scroll wheel and inlays in a choice of finishes

Thumb trims and side trims in a choice of finishes and colors

Y trims in a choice of finishes and colors

Stitching options with a choice of colors

Heated or unheated steering wheel options

Custom airbag covers with leather, stitching and T logo choices

Mix and match finishes for different parts of the steering

Upgrades and add ons to make your steering wheel truly unique

No need to return your original core, our price includes an aftermarket core, you keep the original steering wheel
We have curated a selection of custom orders from our previous customers with their configuration for your reference. This will help you understand how we make the steering wheels to your exact specification.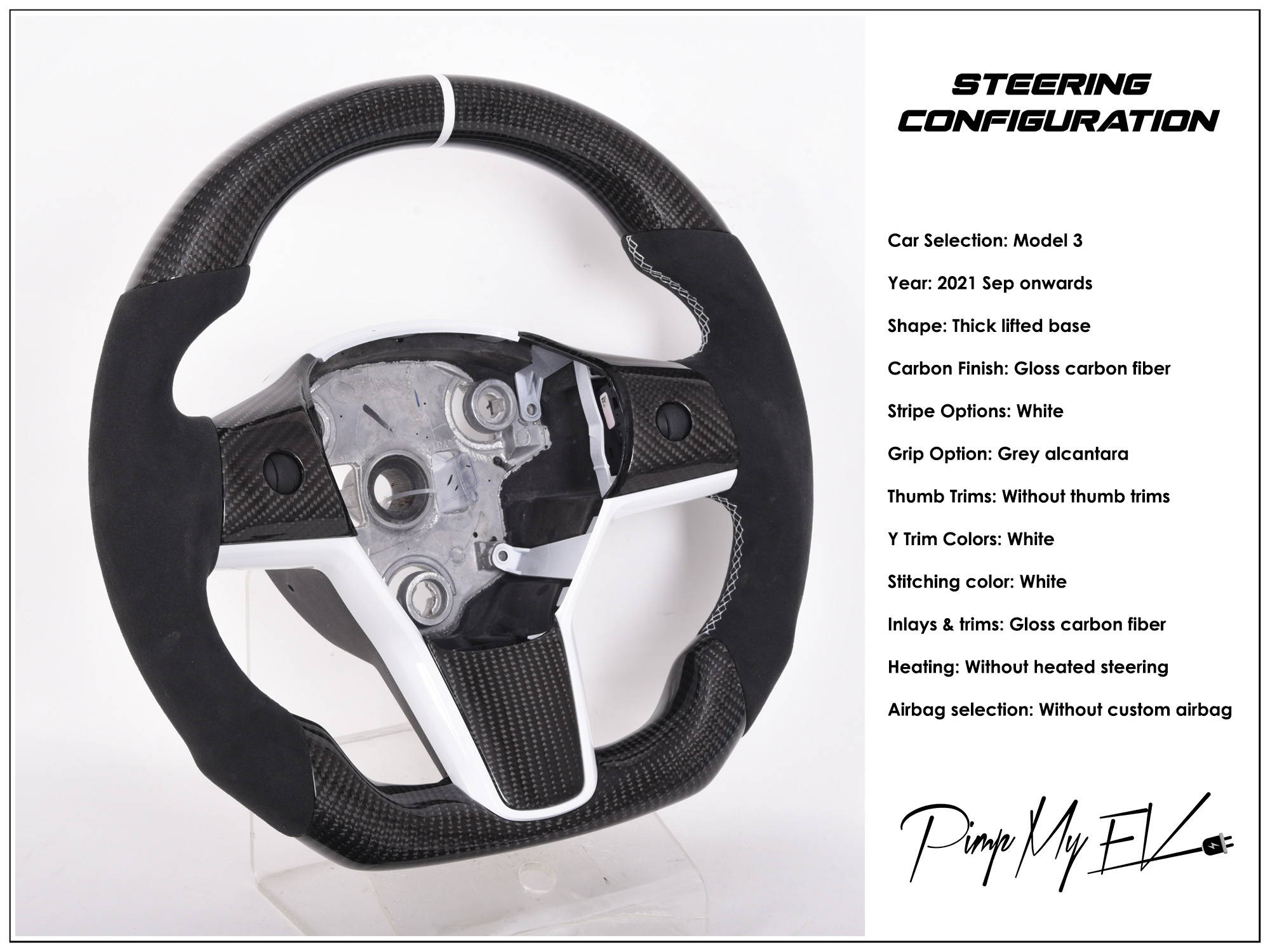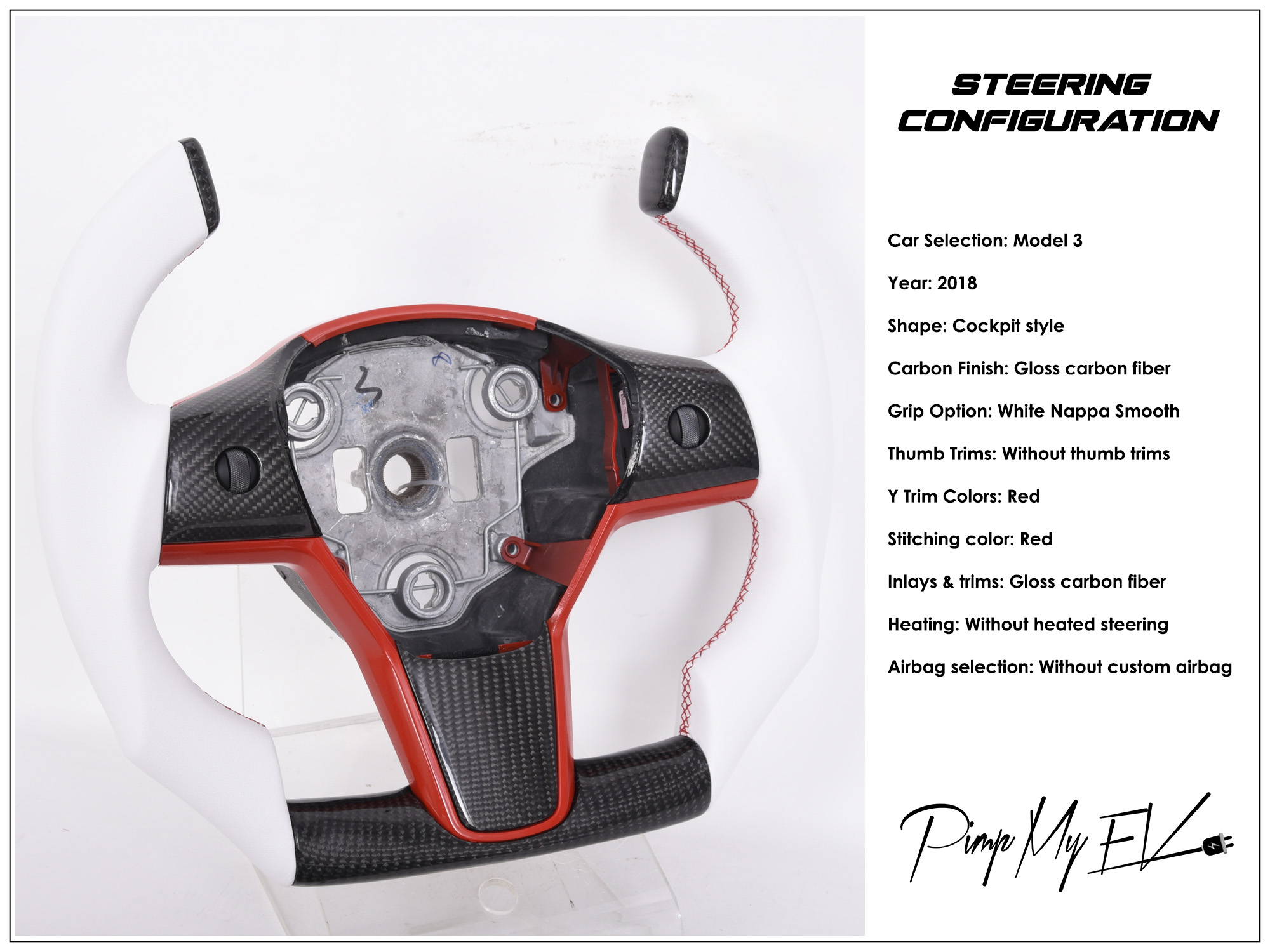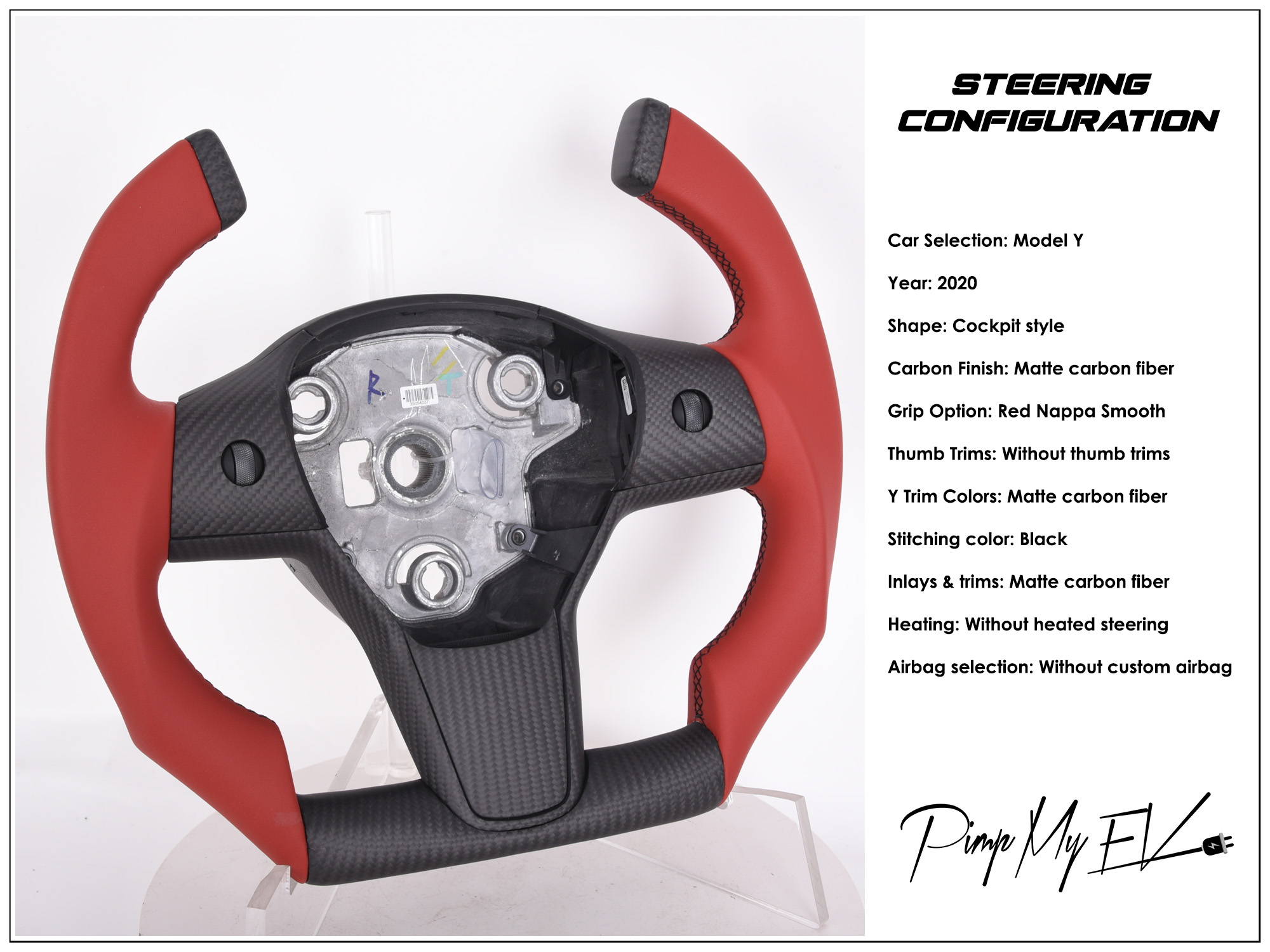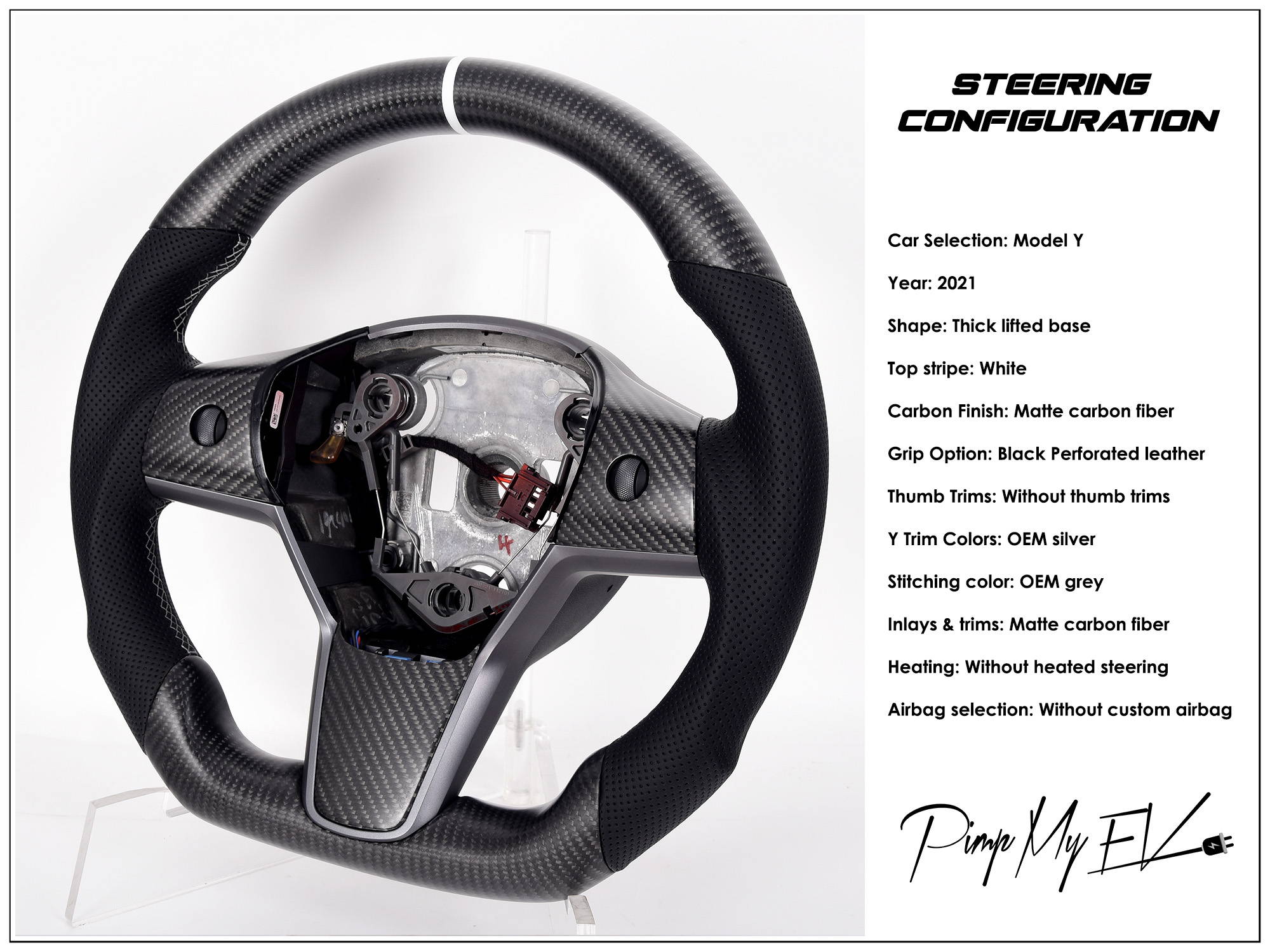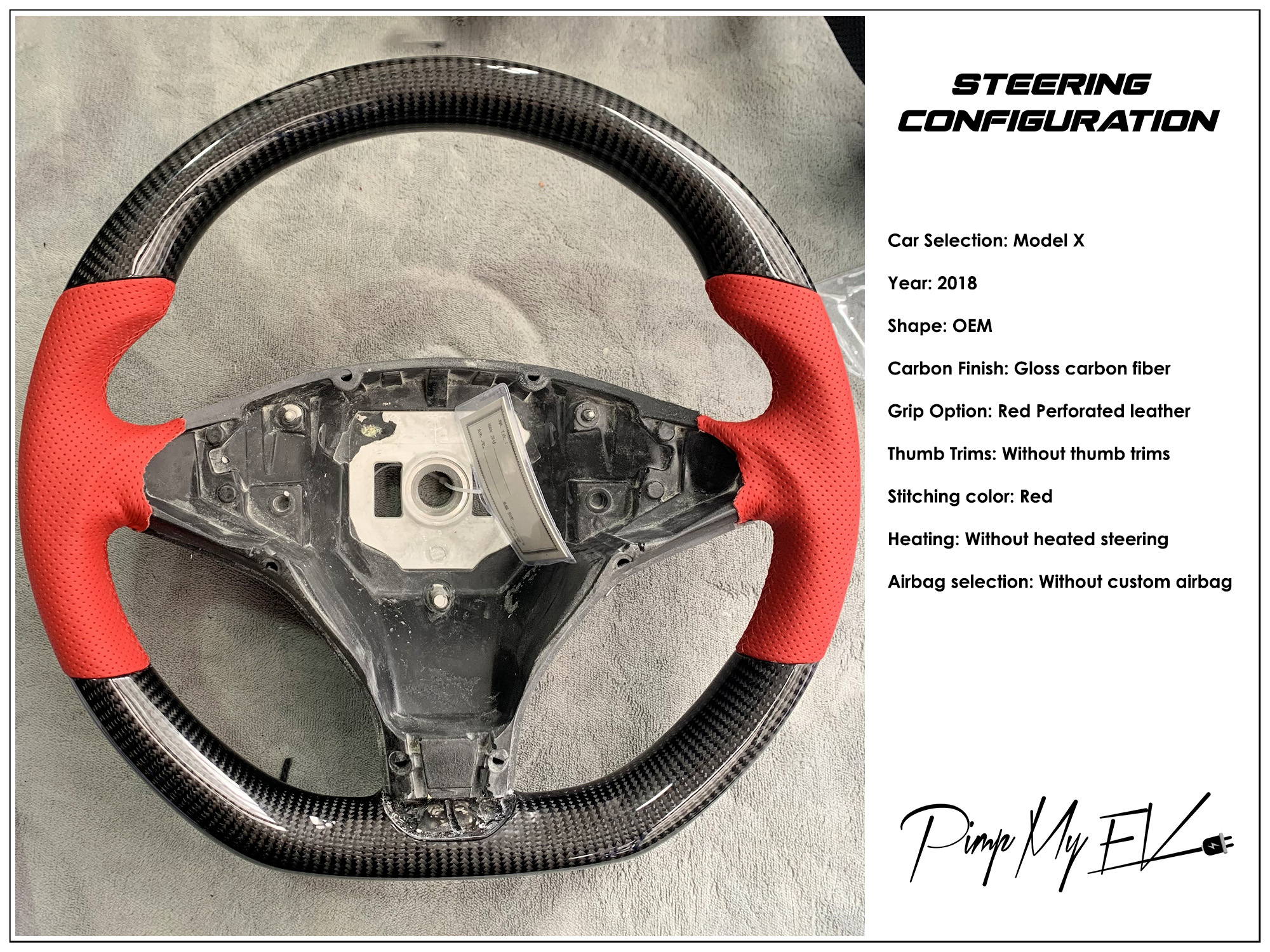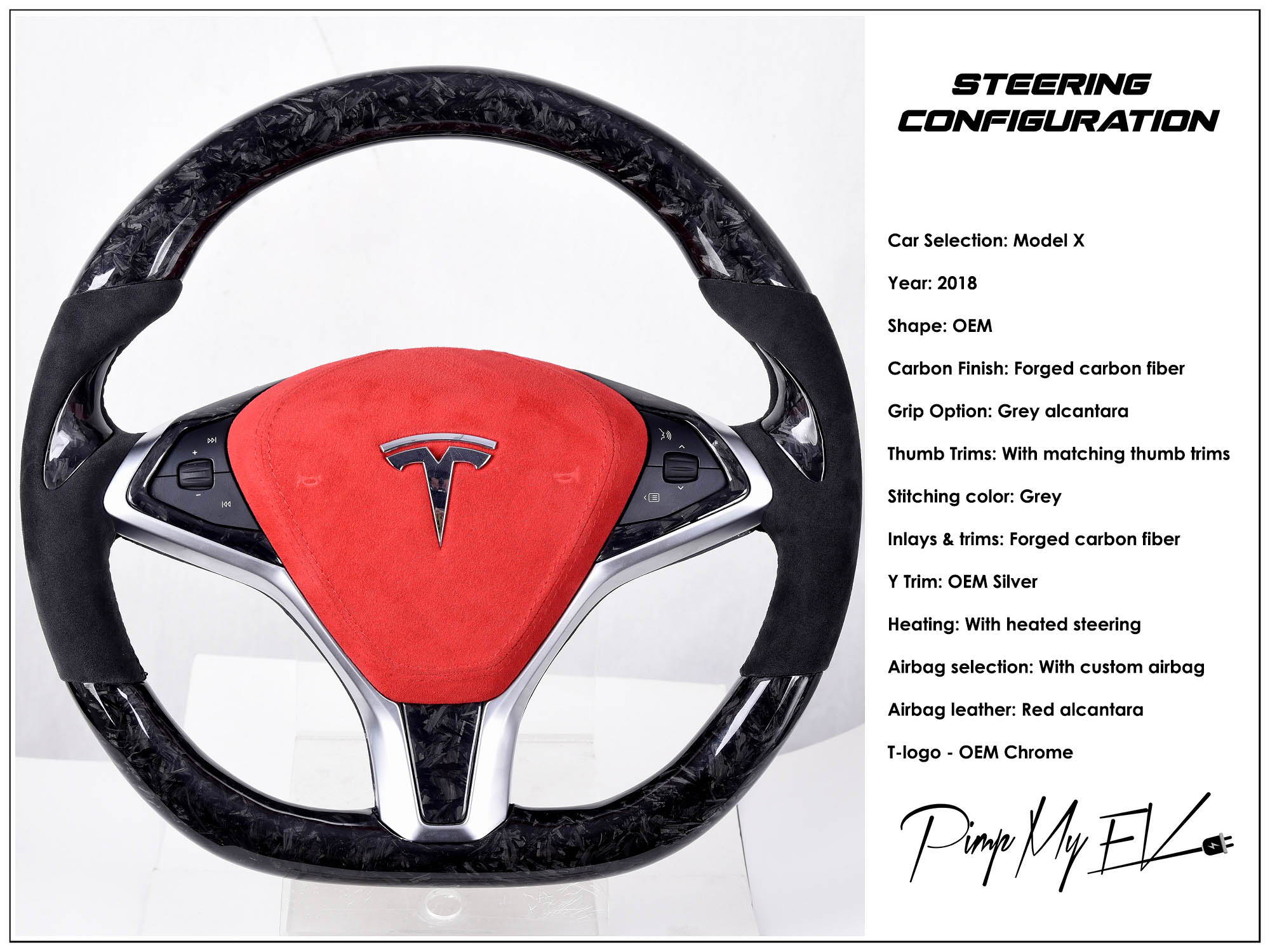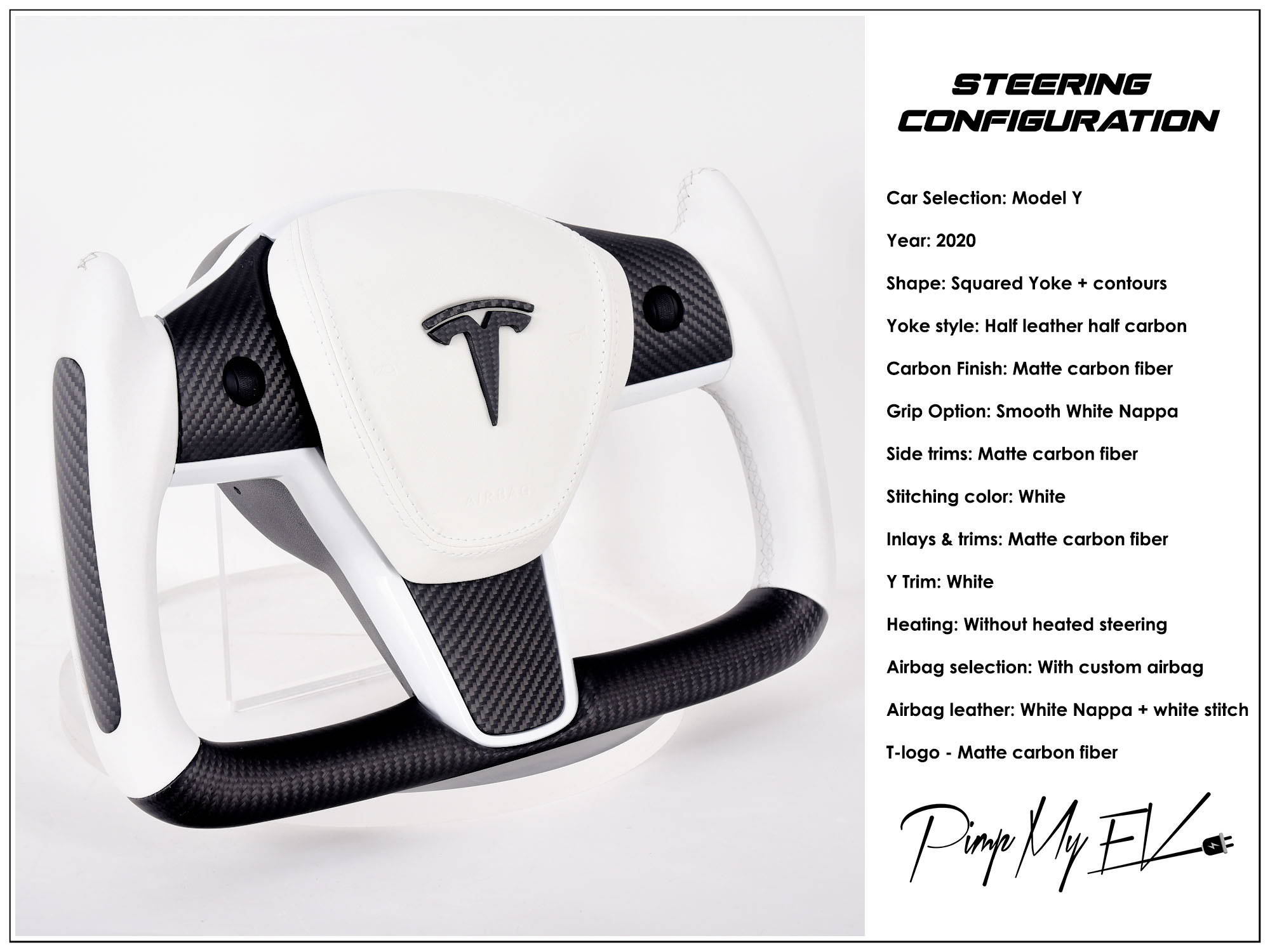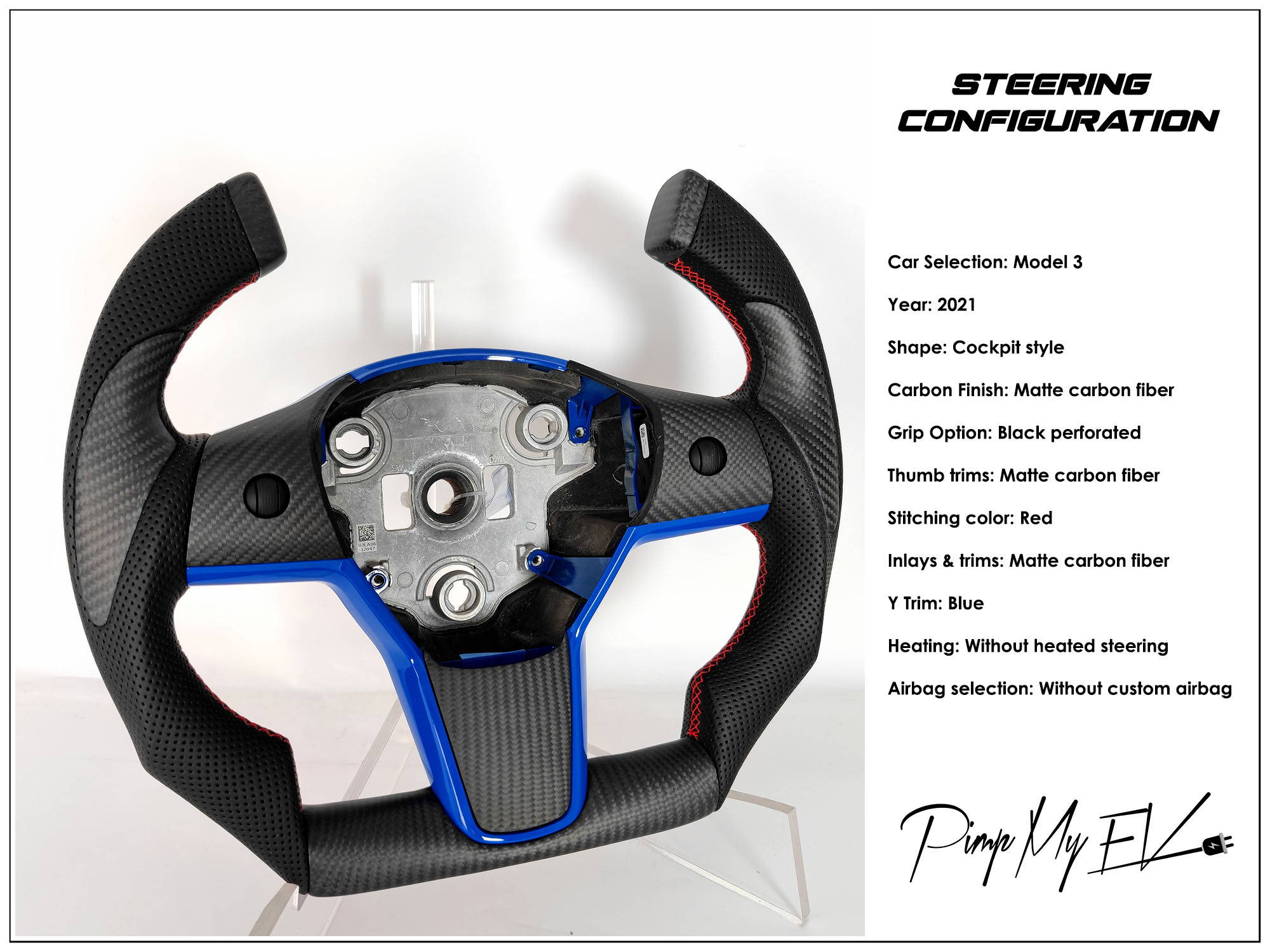 So here's how its done...
Step 1:
Head over to one of our custom carbon fiber steering wheel products below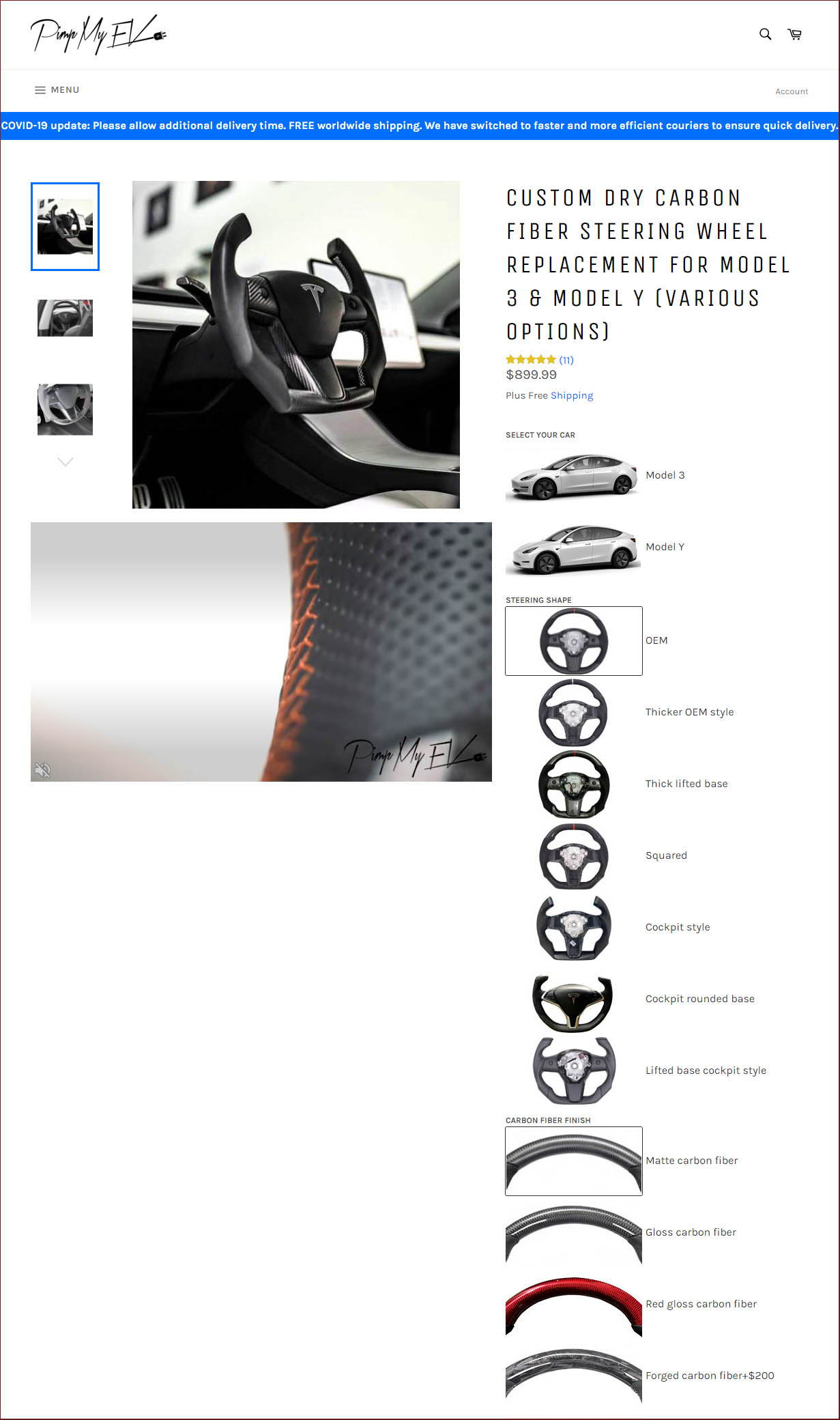 Select your customization options by simply clicking and highlighting the various options.

Click ADD TO CART

Any upgrades and add-ons will automatically be added to your cart.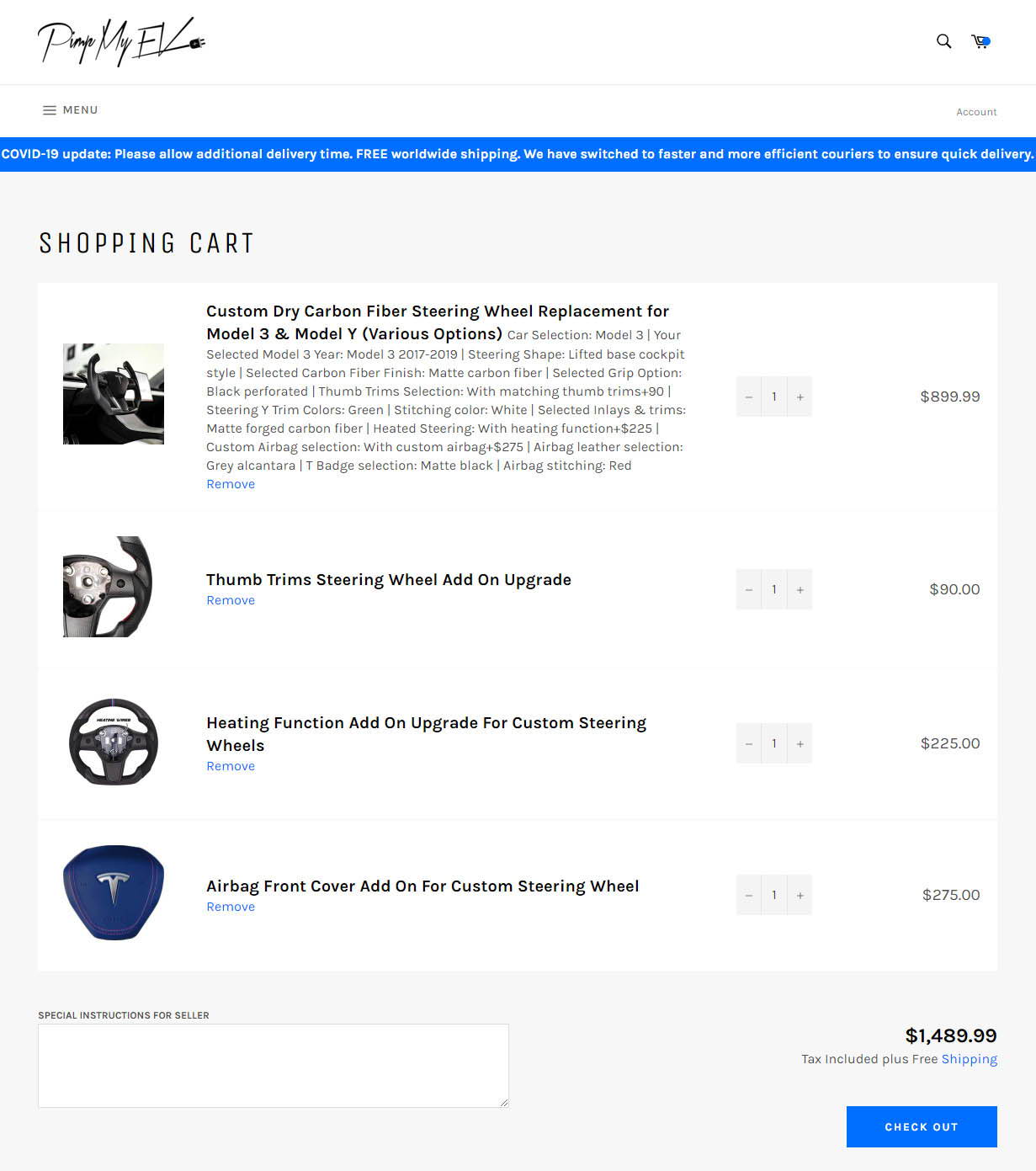 Check your configuration carefully and checkout (pay for your steering wheel). You will get a confirmation email address within a few mins with your order details and configuration.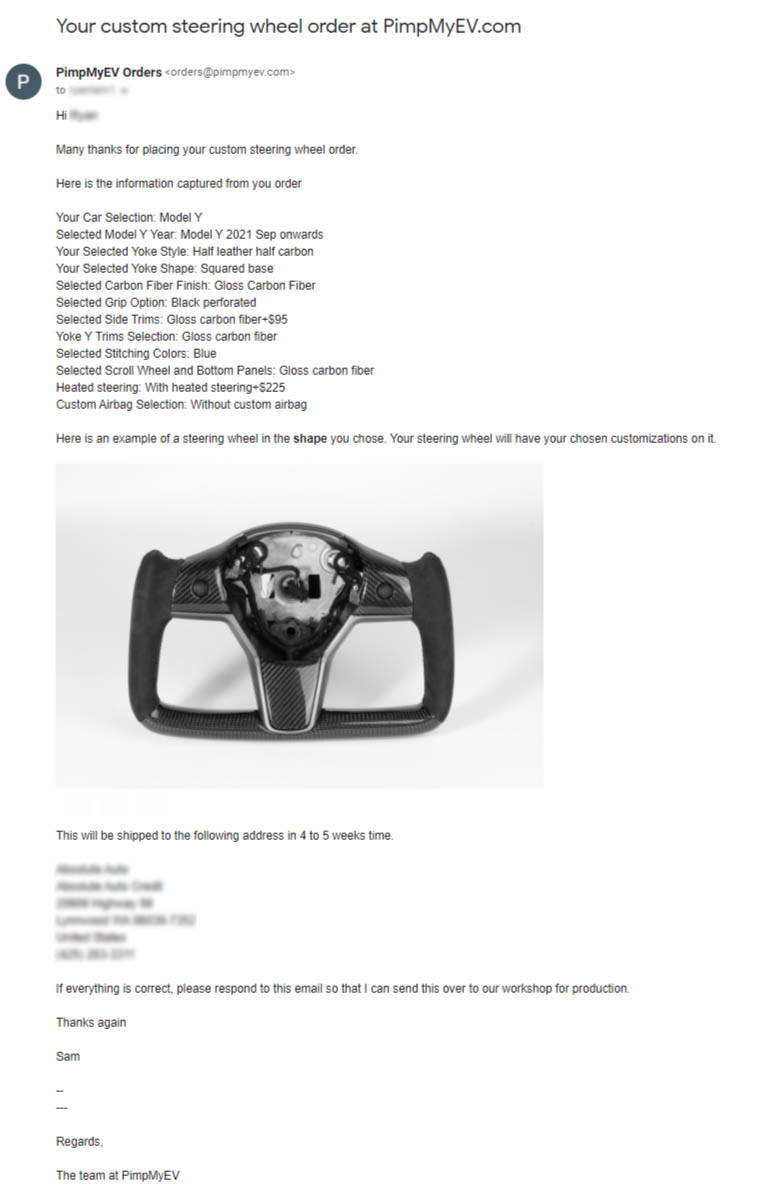 Within 24 hours, one of our friendly customer associates will confirm the order with you via email to ensure the configuration is exactly what you are after, they will also provide some sample images close to your configuration for reference.

Please pay close attention to the configuration and sample images and respond to the email and confirm your final specifications.
Once you confirm via email that you are happy to proceed with the order, we will pass it on to the workshop immediately to start production. You can of course, make any last minute amendments to the order or fix an issue that you had not noticed when placing your order. Just respond to the email with your comments and we will amend the order for you.
And that's your custom steering wheel order successfully processed and logged into our queuing system.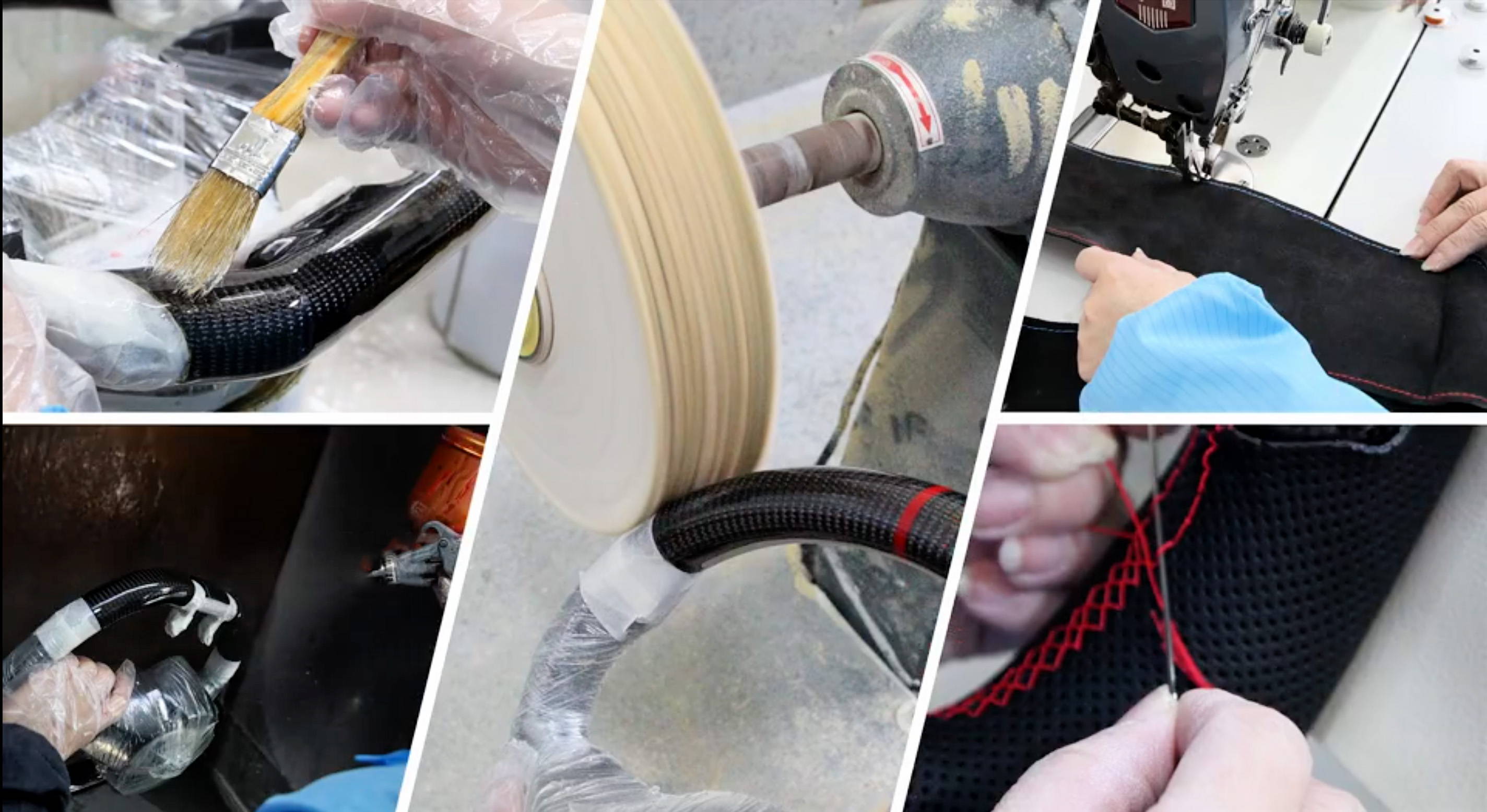 Now the waiting game begins for you. Perfection takes time, thank you for your patience.
To help you deal with your anxiety and sleepless nights, we provide you with frequent updates on the progress of your custom steering wheel in the production pipeline. These updates come via email. Derek, our steering wheel production manager sends out these emails to all our custom steering wheel customers.
Please remember, once your order goes into production, it is near impossible to change the specification, so please ensure you confirm everything via emails that we send you after you place your order.
Check out some of our customer reviews...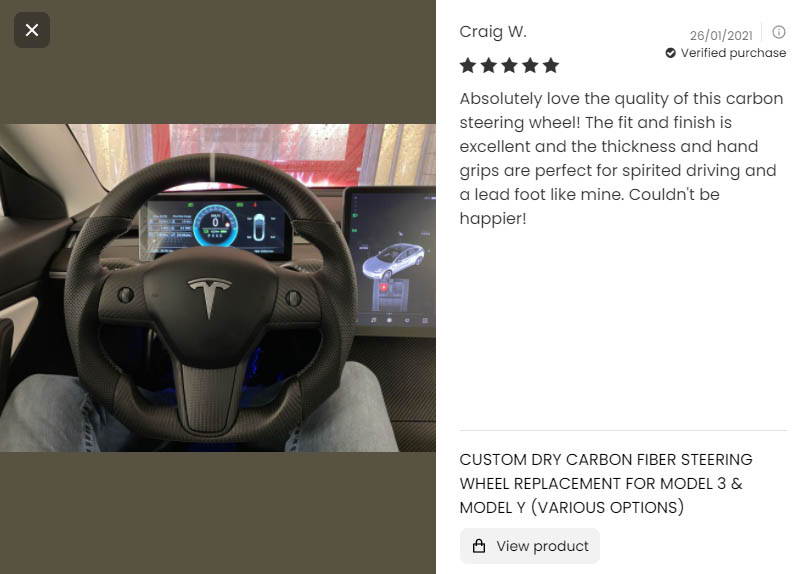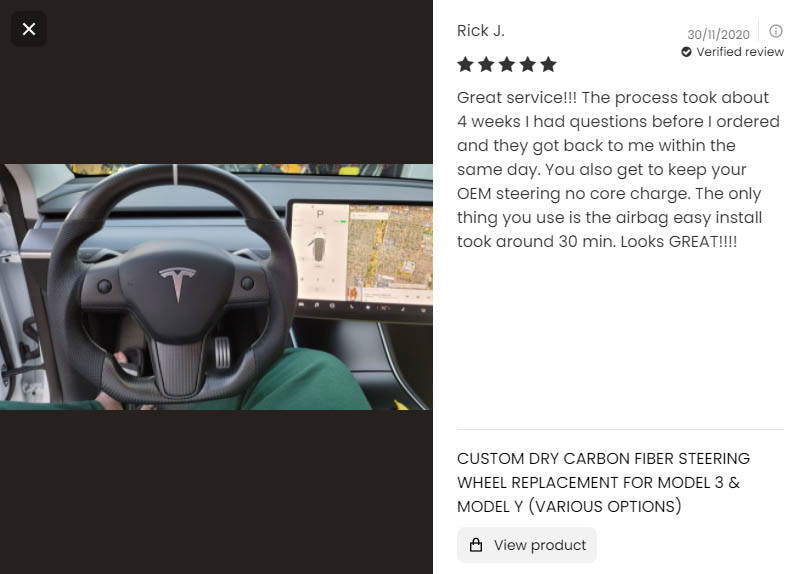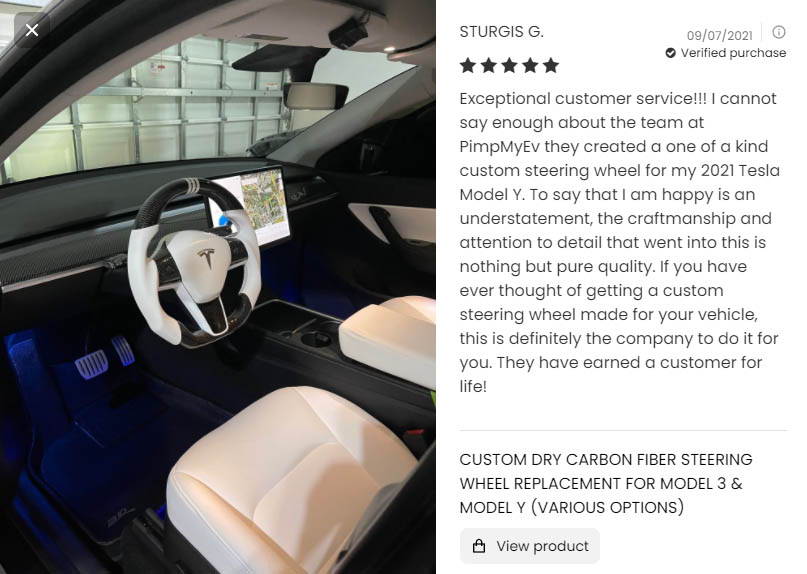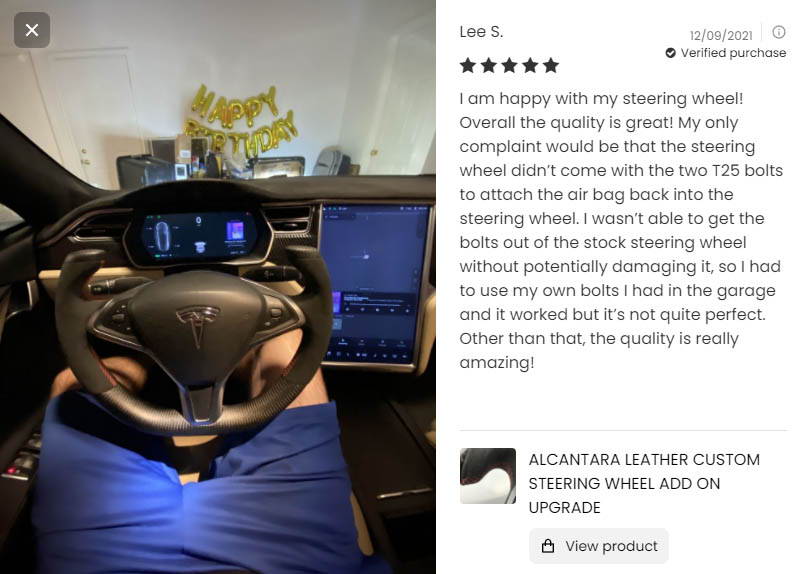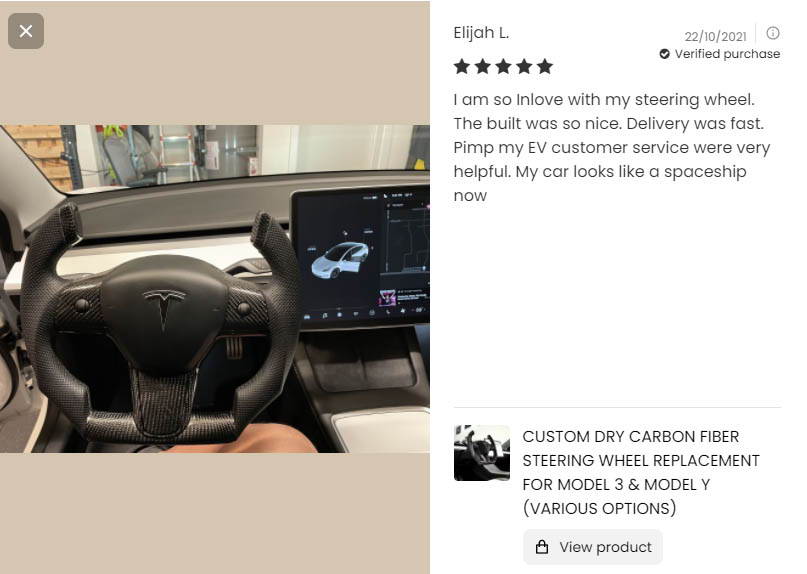 Check out some of our happy customers who ordered their steering with us. Do check out our Instagram page for inspiration and real customer images. We are thankful that our customers tag us on Instagram with the hashtag #pimpmyev_mods
We highly recommend professional installation. For all the DIYers who would like to install it themselves, we could publish full on installation instructions, but nothing beats watching how its done. You can check out Perry Kwok (one of our esteemed influencers) do it with a lot of dedication and patience in the video below. Hats off to Perry. You can check out Perry on Youtube and on Instagram.
---